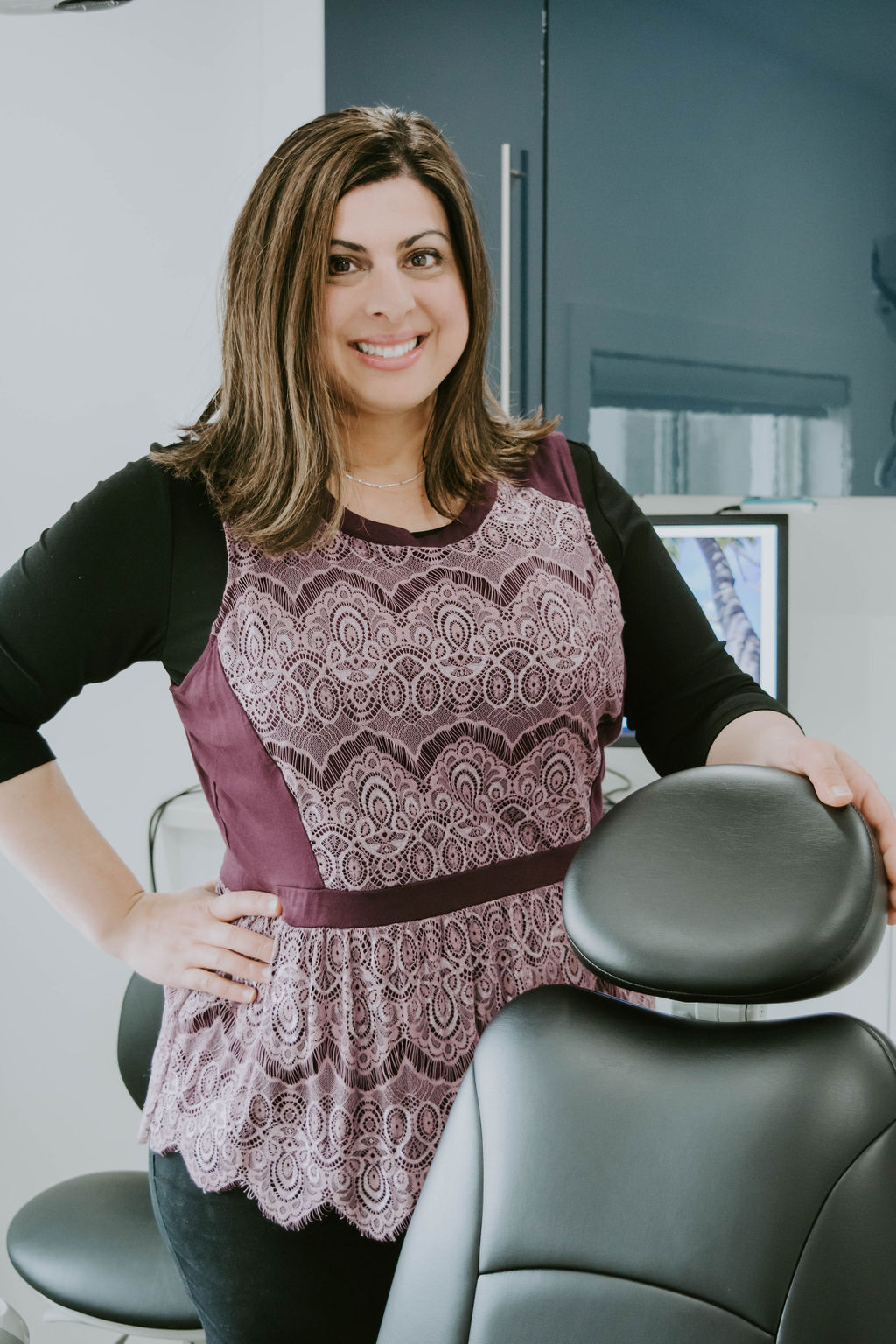 Sami Issa-Tasse BScDH, RDH
Sami loves being a dental hygienist! She is committed to providing the highest standard of dental care with a personalized and gentle approach. She genuinely cares for her patients and builds lasting relationship by treating them as family. She strives to motivate and empower her patients to take better care of their mouth to achieve optimum health.
Sami completed her Bachelors of Science Dental Hygiene Specialization Degree at The University of Alberta in 2001. Upon graduating, she was the recipient of the Oral B/CDHA Student Scholarship Award. Over the years, Sami has dedicated her career to clinical practice and education; working in different clinical settings, including private dental practices and also as a Clinical Instructor at the The University of Manitoba.
Sami's extensive knowledge, skills, education and work experience in the field of periodontics has allowed her to effectively provide care to her patients and spread the word about the importance of oral disease prevention to achieve overall health and wellness.